Cruising
Overview
Benfleet Creek provides a gateway to the Thames Estuary and beyond. For local cruising (just a few hours away), we have the Rivers Medway and Swale with their wonderful creeks, towns, pubs and anchorages. A bit further afield (a short day sail), there are the superb cruising grounds of the East Coast Rivers. For a great summer cruise, we are not too far away from the northern coast of France and Belgium and the vast inland waterways of The Netherlands. The one advantage of cruising from our drying tidal creek is that it makes you get out there; to make use of a full day or weekend away sailing. Many of our members have worked the tides for most of their life and still enjoy our unique position. We hold a number of weekend 'cruises-in-company' throughout the summer, many with a drink and BBQ, or a meal ashore, providing a good social get-together.
Typical BYC cruise destinations are:
Calais - The annual Calais Rally takes place on the late May Bank Holiday weekend

Chatham Marina

Medway Yacht Club

Stangate Creek

Up the Thames to London - St Katherines Dock Marina or Limehouse Basin

Harty Ferry

Queenborough

Burnham on Crouch

Brightlingsea
---
Calendar of Cruising Events

Full details of all future BYC 'Cruising' events can be found in the
BYC Calendar
The above link connects to the BYC central events calendar, but has been filtered to Cruising Events only
Alternatively, you can download a PDF copy of the Benfleet Yacht Club Tide Table Booklet from the link below

2023 Programme and Tide Book.pdf
Tidal predictions for Southend-on-Sea contained in both the BYC website and members printed handbook are computed by software developed at the National Oceanography Centre, UK. Copyright Reserved
---
Cruising outside UK waters "post Brexit" (guides and forms)
Please treat the information below as 'guidance only'. Both the regulations and the current understanding of them are likely change over the course of time. Both the RYA and Cruising Association are actively campaigning the UK Government to review and drive improvements to many aspects of these. Many regulations, procedures and systems still have to be put in place.
Now that the UK has left the EU, UK cruising sailors face a whole new raft of regulations and restrictions when venturing across the channel. These include the following :
The UK is now treated as a "Third Country" by the EU. For most UK citizens, visa free visits to any of the 26 EU Schengen countries will be limited to 90 days in each rolling period of 180 days. So, a 10 day long Skiing trip in March will potentially affect your extended summer cruise in EU waters (reducing it to 80 days only). Take the last day of your planned 'summer cruise', then count backwards over the past 180 days. Also make an allowance that you may get stuck in a foreign port due to bad weather, which may take you over the 90 day limit.

You may have to enter each country via an official "port of entry", although some smaller harbours in North Brittany, France, have implemented their own registration systems using forms available which can be submitted and returned approved by email. Visit the particular harbour website to download the "PAF" form and obtain further details.

You must also get your Passport stamped when both "entering" and prior to "exiting" the EU. The latter being very important in order to 'stop-the-clock-ticking': the count on the number of days that you have stayed within the EU. You potentially face being fined, or other penalties being imposed, if the 90 days are exceeded. In France for example, this is conducted by the 'Police Au Frontiers' (Boarder Police) department, which can be found in most ferry ports. In Calais, you will need to walk round to the 'new' Ferry Port. However, if entering or leaving via Dunkirk, the Police Au Frontier office is located 11 miles away in the ferry port Dunkirk West. Arrival in Bologne, despite being a port of entry, may result in a rail journey to Calais (this has actually happened to a number of people). In Nieuwpoort, Belgium, the Boarder Police office is located in the VVW yacht marina.

UPDATE to the above: The following on-line (web based) systems are due to be introduced in the future (during 2023/2024):

1) EES (Entry and Exit System) - delayed until late 2023. The EES will record the movement of non-EU citizens across the Schengen Zone (SZ) borders and ensure that the 90/180 day requirement is adhered to. This will replace manual stamping of passports with an automated system to record personal, passport and location details.
2) ETIAS (European Travel Information and Authorisation System) - delayed until 2024. The ETIAS will give border control authorities the ability to ensure that those entering the SZ are no security threat to any country in the bloc a travel authorisation for those not required to obtain a visa to enter the SZ.



Prior to both departing from and returning to the UK, you must notify the UK Border Force / Customs using the new UK Government Border Force reporting website. You will need to create an 'account' to use this service, with your boat and personal details, which is then saved for future use. Click here to visit the Government website. Within the registration process, you will be asked to enter your boats 'usual mooring location' (UNLOCODE). A list of these codes can be found by selecting this link. For example, Benfleet is listed under South Benfleet with code 'GB SBF'.



When both entering EU waters and returning to UK waters, you must now fly the Yellow "Q Flag" (but in France, "only" when you have something to declare).

On return to the UK: telephone the UK Government "National Yachtline" immediately.

HMRC advise that you to carry evidence of the yacht's VAT status on board when venturing overseas.

Potential Yacht VAT issues for some (eg: if boat has been outside of the UK for more than three years). UPDATE: as of January 2022, the VAT issue has been retracted for boats that have been "previously based in the UK".




Note: the VAT issues relate to the 'movement of goods' (the boat in this case), whilst the Schengen travel restrictions affect the movement of citizens.




Restriction on food and goods etc. that you can take out of and bring back into the UK.




EU Pet Passports no longer valid, replaced by an 'Animal Health Certificate' obtainable from a vet no more than 10 days prior to departure: required each time you visit the EU.




The 'European Health Insurance Card' (EHIC) has be phased out, but has been replaced by the 'UK Global Health Insurance Card' (GHIC). Existing EHIC cards issued before end of 2020 will be valid until their expiry date.
---
External Links to Cruising Guides and Advice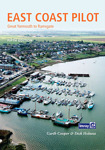 Download various navigation chartlet's from the East Coast Pilot website: compilers of the East Coast Pilot Guide Book including entrances to the River Deben, River Ore and Walton Channel "Stone Point"
Harwich Haven Authority - Containing navigational information for the ports of Harwich and Felixstow and the River's Stour and Orwell plus surrounding area's
---
Navigating the Thames
London VTS - VHF "Port" Radio Channels
River Thames and Thames Estuary covering the "Port of London" areas. Port working channels are as follows:
VHF Channel 69 - covering the seaward limit (approximately the Margate-Harwich line) to Sea Reach 4 buoy.
VHF Channel 68 - Sea Reach 4 buoy to Crayfordness.
VHF Channel 14 - upstream of Crayfordness and including the Thames Barrier Zone.
The Callsign for all Vessel Traffic Services centres is "London VTS".
Thames Flood Barrier

Navigation procedure and guidance - see the "Downloads" section below
---
Visit Conyer Marina and Conyer Cruising Club
Swale Marina and Conyer Cruising Club welcome visitors all year round and deep mud berths are almost always available. If you are thinking of visiting, call the Marina on +44 (0)1795 521 562 and they will advise you on berth availability and accessibility relative to your draft.

Conyer Cruising Club and Swale Marina
---

829841:embed(
---
Downloads