Nore Race


Overview
The Nore Race is a combined 'open' cruiser and dinghy race held each year covering a 20 mile circuit of the Thames Estuary, starting and finishing at Southend Pier. Benfleet Yacht Club have been organising this event since the 1930's (although likely to have taken a break during the war years). For many competitors, the Nore Race is the only race that they will compete in: which they treat more like a rally, rather than a full on race until the starting gun fires. Once finished many competitors, both yachts and dinghies, anchor in The Ray and enjoy the Ray Sands before returning home on the tide.
---
NORE RACE 2023
SPONSORED BY ESSEX RIGGING

Saturday 11th June
HW Southend on Sea 07:07 & 19:31
Final results of the 2022 Nore Race can
be downloaded by clicking on the link below.
We hope to see you at the race prizegiving on Friday 23rd June:
please scroll down to the next section for further details.
also the results sorted by participating clubs
2022 Nore Race Results Clubs 1.pdf
and list of the prize winners:
2022 Nore Race Prizewinners 2.pdf
To contact the Nore Race Secretary, click here to send an email
---
Nore Race Prizegiving 2023
Friday 23rd June starting at 20:00



at Benfleet Yacht Club

This years prizegiving will be a quite, sociable affair: no music, no frills.
Please coming along for a drink with crew and friends.
Free entry to all competitors, their crew, friends and family,
plus all members of Benfleet Yacht Club
---
Nore Race 2023 Sponsor
"Essex Rigging"
Manufacturers and suppliers of all types of marine and architectural rigging, rope, and hardware since 1978
Please visit their website Essex-Rigging.co.uk
---
Race Results for both current and past years, can also be found in the Downloads area at the bottom of this page (Microsoft Excel Spreadsheet files).
Please note that some files contain multiple tabs:
Group 1 -- Multihull Dinghies
Group 2 -- Monohull Dinghies
Group 3 -- Monohull Cruisers
Group 4 -- Multihull Cruisers
---
includes film footage from the 1963 Nore Race
Nore Race - a list of the Trophies on offer
---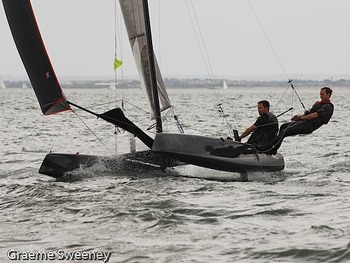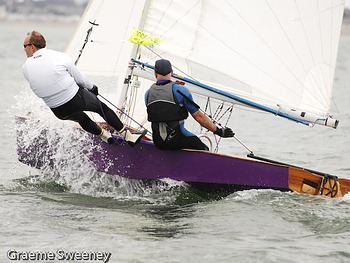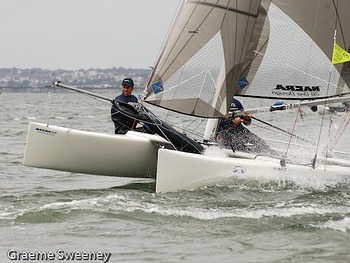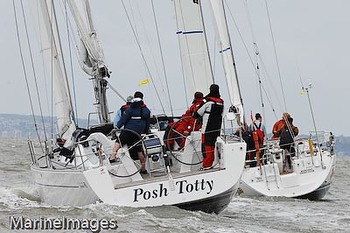 The majority of photographs displayed on this page were taken during past years Nore Races by Graeme Sweeney "Marine Images"

---
Downloads