Home
>
News
>
Wine and Cheese in Stangate Creek, incorporating the Ladies Helm and Yetton Trophy Cruiser Races - Sat 20th & Sunday 21st May
Wine and Cheese in Stangate Creek, incorporating the Ladies Helm and Yetton Trophy Cruiser Races - Sat 20th & Sunday 21st May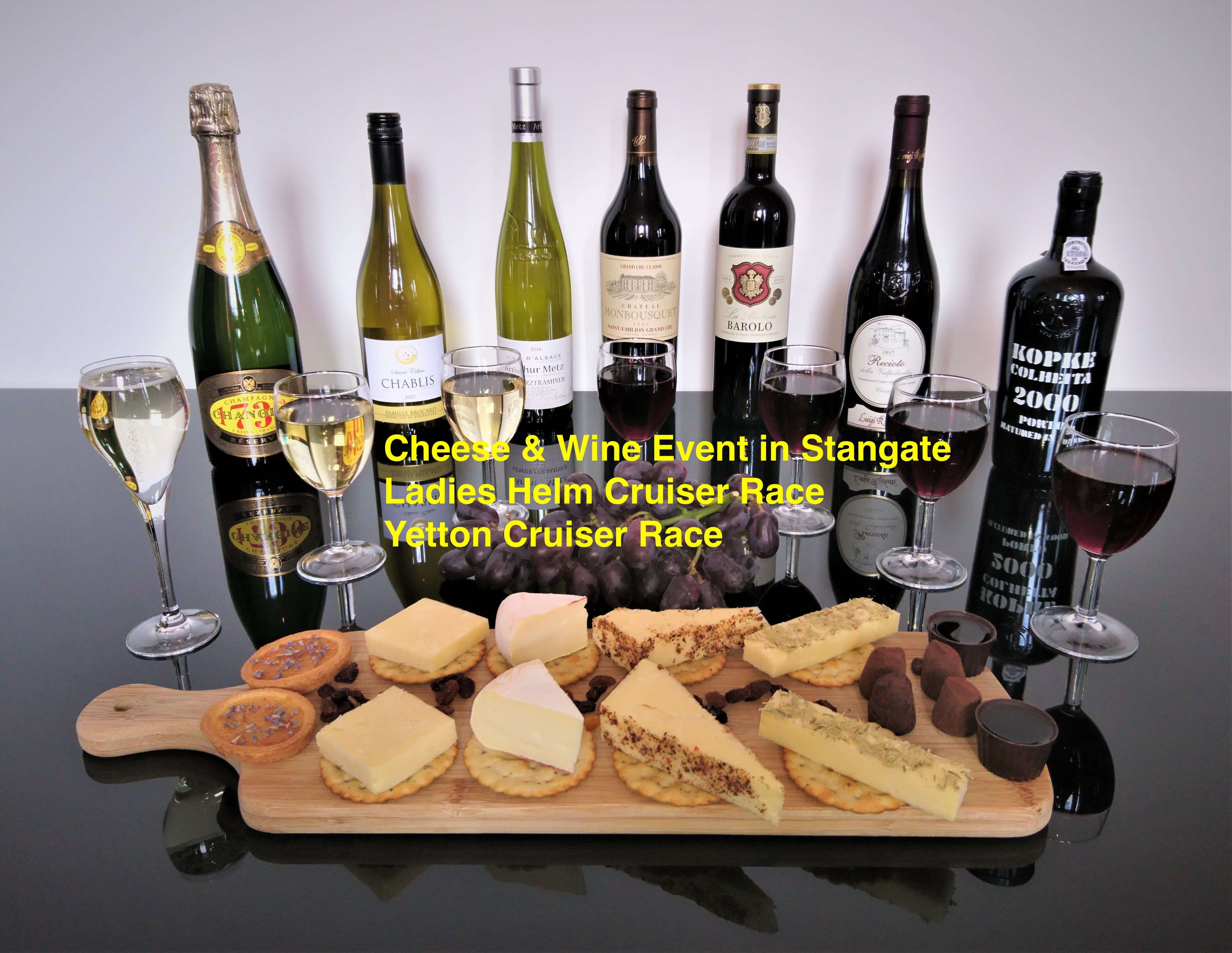 Published 01:00 on 24 Apr 2023
Wine and Cheese Event in Stangate Creek, incorporating the Ladies Helm Cruiser Race and the Yetton Trophy Cruiser Race. Host boat for the Wine and Cheese is Runaway (Gary and Nicola).
Saturday 20th and Sunday 21st May.
Compete in the Ladies Helm race on route to Stangate Creek and the Yetton Trophy race (with anchor start) on the return journey to the Ray. Both races are "white sails" only (no spinnakers or cruising chutes). Decide on your own start times - time yourself at both start and finish.
Course for the Ladies Helm cruiser race on Saturday 20th:
Start from Loway buoy, Grain Edge (Stbd), Grain Hard (Stbd), Victoria Buoy (Stbd), finish between red and green buoys in Stangate Creek.
Course for the Yetton Trophy race on Sunday 21st:
Anchor start in Stangate Creek, Victoria Bouy (Port) Grain Hard (Port), Grain Edge (Port), finish alongside the Loway buoy.